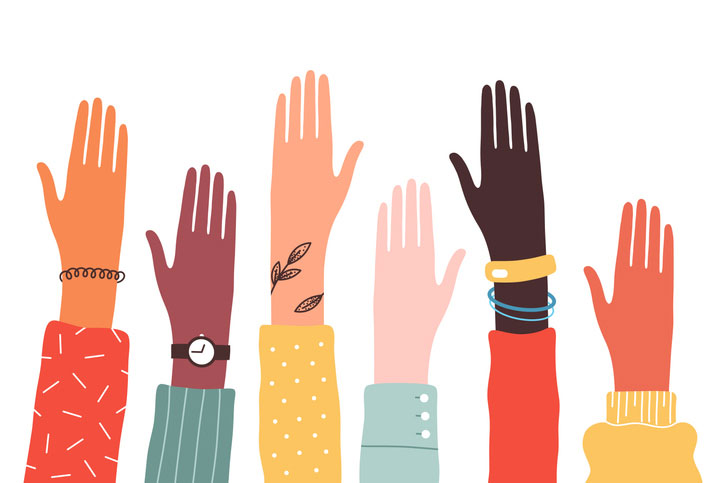 Is America failing its students? The famous Brown v. Board of Education decision and the Individuals with Disabilities Education Act of 1975 show that the educational system has a history of having good intentions and trying to do well by its students. But in the 21st century, is it trying hard enough?
<!- mfunc feat_school ->
Sponsored School(s)
Featured Programs:
Featured Universities with School Counseling Programs

#1

Master of Science in School Counseling. Click here to contact Butler University and request information about their programs.
<!- /mfunc feat_school ->
If you're going by cold, hard numbers, it looks like it isn't:
Vast swaths of American students are hungry, harassed, and left behind. For Professor Nick Abel, an experienced school counselor and tenured faculty member at Butler University, combating this issue has been a focus of his career:
"Equity and inclusion was a real passion of mine as a school counselor. Now, I'm able to take some of that foundational knowledge and bring it into my teaching. My knowledge and passion in this area have only grown during my 10 years as a counselor educator."
But the problems faced by marginalized students today are both complex and multilayered. What can a school counselor do to impact real change? Recently, Professor Abel sat down with School-Counselor.org to answer that very question.
---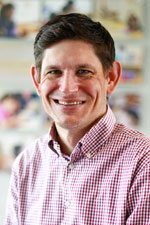 Professor Nick Abel's insights into inclusion and equity come backed by years of his own experience and academic research. As a Master's student, he explored challenges that LGBTQIA students face and how counselors can ease some of those hardships.
When he became a school counselor in 2005, this background enabled him to help students, parents, teachers, and new counselors alike. In his current role as a faculty member in Butler University's College of Education, he continues his efforts by teaching future counselors practical, evidence-based techniques that emphasize equitable and inclusive care.
---
School Counselors Provide Multiple Levels of Support for Each Individual
As Professor Abel and his colleagues prepare students to become successful counselors, they have one broad goal in mind:
"We make sure that our students have the foundational training to support all three areas of student development: academic achievement, college and career readiness, and social-emotional well-being."
But providing this kind of support is more than an ideal. According to the American School Counselor Association (ACSA), it's the profession's core ethical duty. This ethical duty is particularly critical when marginalized and underrepresented students encounter barriers to success. This is why is a core goal of the profession for school counselors to stand at the ready to help students who face challenges of all kinds.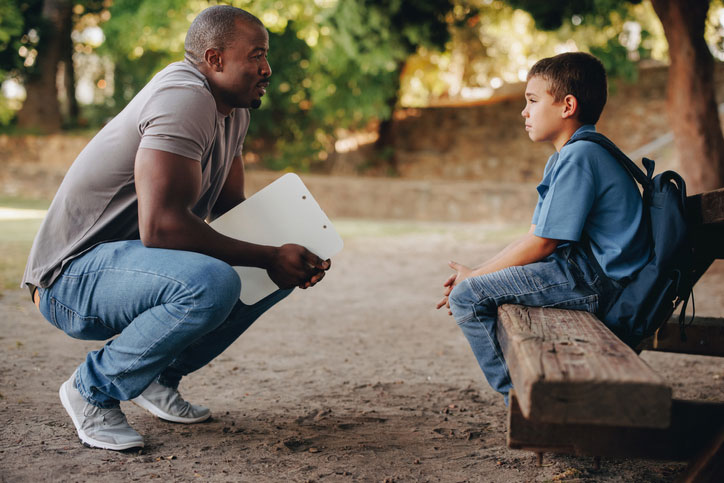 Take, for instance, a household in which a single parent works out of the home and their child does not have consistent help with homework after school. The parent is simply doing their best to provide a safe, healthy home, but challenges such as this can combine with others such as food instability, , inadequate employment, financial stress, and others to impact the student in many ways that may not be readily apparent at school That said, such factors, specifically food instability and hunger, are related to higher rates of absenteeism, lower grades, and behavioral issues because existence in circumstances such as these is often about survival and getting basic needs met— not friends, grades, or college.
In rigorous programs like Butler University's, school counselors learn to help such students by:
Connecting them with free and reduced lunch programs. For non-school days, the counselor might seek help from a local charity or food bank.
Helping them identify and accomplish goals. Through one-on-one counseling, counselors can help students recognize their strengths and potential. By working with teachers, tutors, and administrators, they can also provide students with the resources they need to flourish and achieve
Helping them through behavioral issues. Through consultation with teachers and parents, as well as group and individual counseling, school counselors can have a major impact on student behavior. When necessary, school counselors can also reach out to mental health professionals and social workers to further aid struggling students.
Extending aid to families. This might include helping parents find childcare, updating them on their child's progress, and teaching them strategies to help their child at home.
These skills make counselors a powerful ally in the fight for educational equity.
Cultivating Cultures of Inclusion Among Students and Teachers Alike
Helping individual students is only part of the battle. Sometimes, an entire school's culture is both inequitable and non-inclusive. Professor Abel works hard to ensure that his Master's in counseling students are aware of personal and systemic biases and actively work against
"We instill both some personal awareness and understanding of biases that people might be carrying with them. And then we try to provide students with some theoretical knowledge around diversity and equity and sort of best practices."
As with promoting equity, the ACSA says fostering inclusion and celebrating diversity is an ethical responsibility. When the playing field isn't level for all students, school counselors can:
Help students and staff plan cultural celebrations.
Run anti-bullying campaigns.
Help teachers plan inclusive lessons and curricula.
Ensure programs like Advanced Placement and honors courses are truly accessible to everyone.
Review data (enrollment, test scores, student surveys, etc.) to identify performance and opportunity gaps.
Create safe spaces where marginalized students can discuss their problems without fear of ridicule, rejection, or retaliation.
Attend conferences and workshops to deepen their own understanding of inclusion.
Work with community-based organizations to ensure students have a sense of belonging outside of school, as well.
However, inclusive practices aren't just important for the sake of social justice. Research indicates that a sense of belonging in school can improve academic achievement, self-esteem, and behavioral outcomes. When students feel better, they learn better, period.
They Advocate for Change on a Systemic Level
Discrimination and its ugly outcomes aren't just the result of personal biases. It happens because on a systemic level, many districts can't, won't, or don't know how to support their increasingly diverse student populations. When school counselors band together with other justice-driven professionals, they can change that reality.
In 2021, ASCA and other organizations worked with legislators to introduce the Elementary and Secondary School Counseling Act. This bill aims to lower the maximum ratio of students to school counselors, psychologists, and social workers due to the increasing mental health issues faced by students today. To do this, the bill's sponsors advocate for needs-based federal grants that will allow state and local agencies to hire more professionals — a win for counselors and the students who need them.
But how exactly are school counselors involved in the legislative process?
For bills to be successfully passed by Congress or local government agencies, they usually have to be backed by evidence of a problem. Working school counselors can gather data on the issues at their own schools, provide it to bill sponsors, and share their firsthand experiences at hearings. Some, like Professor Abel who's a member of Indiana's Student Success Advisory Committee, even serve on boards that help policymakers craft inclusive, evidence-based laws. In doing so, they give a voice to the voiceless.
Discovering Your Passion: What Can You Do to Help?
Throughout his career, Professor Abel has strived to make inclusion and equity a top priority. When he worked in schools, he helped students one-on-one, coordinated district-wide career preparation programs, and shared his expertise with colleagues and families. He's even published research on topics like the relationship between discrimination and academic performance and the impact race, gender, and age have on students' willingness to approach counselors.
But despite his accomplishments, Professor Abel doesn't rest on his laurels:
"I've worked to prepare my students specifically in areas where I felt I could have done a better job."
His entire teaching philosophy is built on the idea that everyone involved in the educational process and student growth can always continue growing and learning. Even experienced professionals must identify their shortcomings and opportunities to expand their skillsets. Through introspection and self-awareness, they can then empower the next generation to add a fresh perspective to the field. Professor Abel and his colleagues at Butler University keep this in mind as they regularly improve their curriculum and train new counselors:
"Everyone comes into this program with their own motivations and their own passions. We try to help students refine those and channel them into specific student groups that they want to work with or schools that they want to work in."
During your own career, what will you do to help marginalized students? How will you contribute to important research? Will you advocate for improved nutrition programs? How do you envision yourself guiding students through the traumas of racism, poverty, and exclusion? Whether you want to help in your own community or protect children everywhere with new legislation, today's students need you. They need your talents to realize their own and Butler is here to help you grow and foster your strengths to pass them on to students.