The New School Counselor
What new school counselors should know before their first day on the job…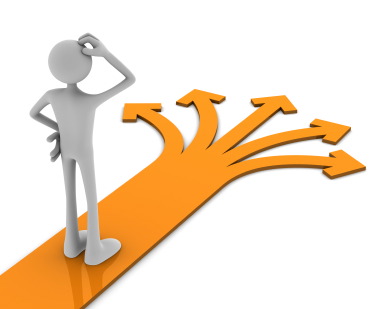 New school counselors often question how to become effective school counselors, desiring to quickly step into their new roles as successful education professionals, valuing the advice from those working in the field, and seeking a type of counseling "toolkit" to guide their first days and weeks on the job.
"Who starting out in a new career doesn't want and need this type of professional advice?" asked Trish Hatch, a national professional development and counseling trainer, and director of the school counseling graduate program at San Diego State University. Fortunately, she said, there are national professional organizations such as the American School Counseling Association (ASCA), a nonprofit organization based in Arlington, Va., that provide a wealth of information and guidance for those beginning their careers – and for veteran counselors as well.
<!- mfunc feat_school ->
Sponsored School(s)
Featured Programs:
Featured Universities with School Counseling Programs

#1

PhD in Counselor Education and Supervision Click here to contact Capella University and request information about their programs.

#2

M. Ed in School Counseling (leads to initial Licensure) Click here to contact Grand Canyon University and request information about their programs.

#3

M.Ed School Counseling, E.dS School Counseling, E.dD Rural Ed - Counseling programs Click here to contact University of West Alabama and request information about their programs.

#4

NYU Steinhardt's accredited master of arts program in Counseling and Guidance: School and Bilingual School Counseling. Through this online program, you will gain the skills you need to become a professional Pre-K-12 school counselor, working with children and families in your community to foster academic achievement and success. Click here to contact New York University and request information about their programs.

#5

M.A. in Education in School Guidance Counseling (P-12) and a Certificate in Guidance Counseling Click here to contact Campbellsville University and request information about their programs.

#6

Offers a Master of Arts - School Counseling Click here to contact Our Lady of the Lake University and request information about their programs.

#7

Master of Science in School Counseling Click here to contact Butler University and request information about their programs.
<!- /mfunc feat_school ->
Master's programs in school counseling do a good job preparing future school counselors, but ASCA is a "go to" resource for both students and graduates once they enter the workforce. Joining ASCA and following its stated ethical guidelines and professional development recommendations propels those starting out forward, and remains an indispensable resource throughout a counselor's entire career.
ASCA publishes the most recent, groundbreaking and noteworthy journal and magazine article updates taking place in the profession, and it also provides position statements, ethical guidelines, and national conferences to help school counselors continually polish their skills.
"Would you want to have brain surgery by a surgeon who doesn't keep up-to-date with advances in his profession?" Hatch asked. In the same way, education needs school counselors who are current with changes in the field.
Additionally, ASCA offers a "toolkit" entitled "The ASCA National Model: A Framework for School Counseling Programs," for all school counselors. Written by Hatch and colleague Judy Bowers in 2003, it encapsulates everything required of school counselors and outlines a comprehensive school counseling program that can be implemented in any school.
Both Hatch and Bowers, and the leadership at ASCA, realized the need for such a Model as the entire educational system moved toward a standards-based accountability system after passage of the federal law No Child Left Behind in 2001. Reform was taking place in education, but many schools failed to recognize how school counselors could impact and affect that reform.
National leaders in the school counseling field met in 2001, offering input and recommendations on what the Model should include. Hatch and Bowers then spent two years writing and formalizing those recommendations, in addition to synthesizing all the various state models and research that had been done on school counseling.
Based on the belief that every student in the school benefits from school counseling programs, the Model set down the basic principles guiding the development of an entire school counseling program, how to implement it, and how to assess or evaluate its effectiveness. The Model's foundation ties students' academic achievement directly to the school mission and the appropriate behaviors that students must possess in order to learn, attend school, behave, and complete necessary tasks like homework.
Within its guidelines and specifications, the Model also incorporates the national standards that ASCA developed for all counselors, creating an accountability system similar to the standards that all educators must follow. These standards are broken down into three main categories: Academic Development; Career Development; and Personal/Social Development. (For a copy of the ASCA National Standards, Click Here.)
<!- mfunc search_btn -> <!- /mfunc search_btn ->
What every new school counselor should know…
Every new school counselor should arrive at their first job knowing the standards and how to implement the Model, and with goals that address its principles, Hatch said. And stepping into a school district that already employs the Model means that new counselors don't simply ask administrators what needs to be accomplished.
"Do not go into your first counseling job saying: 'Hi, I'm you're school counselor, what do you want me to do?' " Hatch said.
Instead enter as a professional educator, she advised, with goals, objectives and specific competencies that you plan to address, and share those goals with administrators, teachers, students and parents. To prepare, Hatch recommends thoroughly researching the school's data: know the ethnic composition of the school; the language breakdown; test scores; and graduation rates. Going into the position, the school counselor should know what the school is trying to achieve academically, if it wants to improve in any areas, and also what are the possible barriers to that success.
Emily Sene, who started as a school counselor at Fannin Elementary School in Grand Prairie, Texas, at the start of the 2009/2010 school year, stressed the importance of being a problem-solver.
"Unless you have a principal who is a micro manager, you're not going to have someone over you saying 'get this accomplished, or go into these classes to meet with these certain children,' " Sene said. "You have to be a problem-solver to see what areas you're needed in."
The ASCA Model states that counselors should go into all the school's classrooms and teach lessons that align with social developmental competencies, which Sene does at Grand Prairie. She also questions teachers on any special concerns, and often builds lessons around those needs, such as on spreading rumors, stealing, whining, bullying, and the difference between tattling and reporting.
Data gathering is one of the key components of the Model, and another way school counselors gather data on the needs of a school is through surveys.
In his fifth year of school counseling, Jon Strand, elementary school counselor for the Fall Creek School District, Fall Creek, Wis., said that he surveyed teachers for input on the social development skills that should be addressed in his classroom lectures. Based on their input, Strand searched for a guidance counseling curriculum that met those needs.
Similarly, before working with the children, he surveys their knowledge on a specific lesson, such as conflict resolution, and does another survey, after several lessons, to determine how much the kids learned from the lessons and the curriculum.
Based on his assessment, he can report to all stakeholders – teachers, parents, school board members – what his program is about, what it's achieving, and what he needs to improve on.
Reporting on the efficacy of a school counseling program might frighten some counselors, but as a key component of the Model, its importance is critical, Hatch said. The Model specifically states: "School counselors must show that each activity implemented as part of the program was developed from a careful analysis of students' needs, achievement and/or related data."
If a program isn't working, the school counselor develops a plan for improvement, and reports to stakeholders how the new approach will be implemented and assessed. Creating PowerPoint presentations and delivering talks is critical to educating others, teaching them how and why school counseling contributes to overall school success and achievement, Hatch said.
When Strand started in his counseling position in Fall Creek, a rural community about 10 miles east of Eau Claire, Wis., the counseling program did not adhere to ASCA's Model. However, after taking some professional development courses with Hatch, and connecting with ASCA, he now has implemented the Model, and continues to move toward reaching all of its stated objectives.
He stressed it's an ongoing process, but he "learns more each year." He absolutely recommends that new school counselors learn as much as they can about how to use data to effect change, following the Model's guidelines.
"There have been a lot of changes in school counseling over the last five to ten years," Strand said. "And the role of the school counselor has shifted."
While many schools still struggle with the why and how of school counseling, the Model offers a professional standard with measurable results – a goal that all educators strive for. And by helping all the children develop academic, career and social competencies, our national economy and culture benefits as well.
If you have a strong belief in social and emotional issues, specifically as they relate to the academic development and achievement of children, have a passion for removing barriers to learning, enjoy advocating for change, and if you believe in the leadership of school counselors as agents of change of improvement for the nation's schools, you should consider a master's degree in school counseling.
<!- mfunc search_btn -> <!- /mfunc search_btn ->